Written by Guest Blogger: Simone Farschi, a Sex and Intimacy Coach, Sexological Bodyworker, and public speaker.
Pleasure mapping allows you to slow down, hold space for yourself, freely explore different sensations and understand which ones truly turn you on. Come join an intimate space on a virtual exploration of the senses.
Introduction to Pleasure Mapping 
In a world where distraction is the hottest commodity, it's increasingly difficult to access our internal pleasure centers. That's where pleasure mapping comes in. 
Pleasure mapping allows you to slow down, hold space for yourself, freely explore different sensations and understand which ones truly turn you on. Your body doesn't lie, but it also doesn't speak in words. It gets your attention by triggering physical responses, you just have to slow down and listen. For example, it's easy for most people to recognize their body's response when they're angry––your face gets red, maybe your palms get sweaty, you want to scream. But we're less likely to be aware of how our bodies respond to intimate touch, and what kinds of sexual touch really gets us going.
Why is this practice necessary for everyone wanting to boost intimacy and pleasure?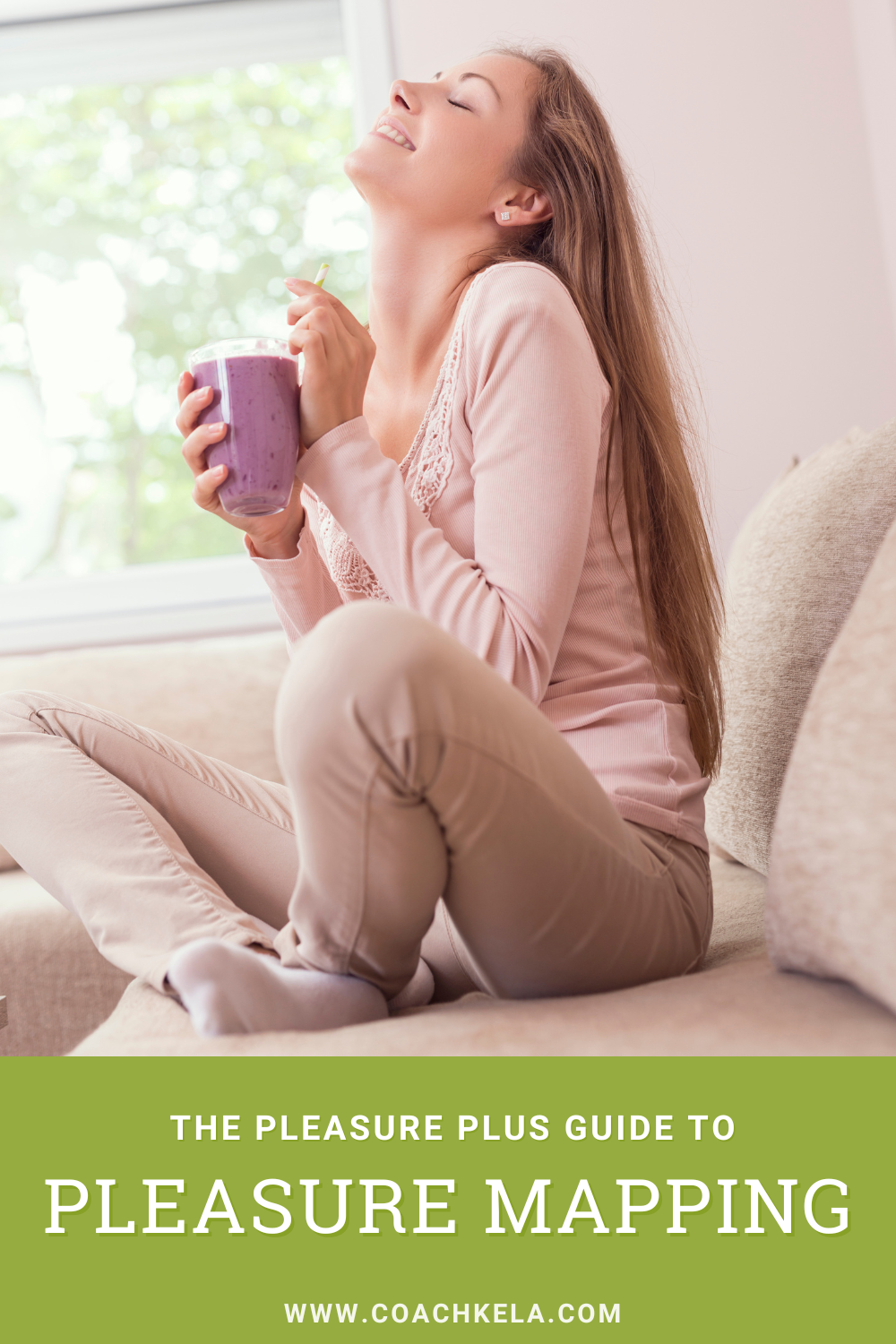 The hands are full of sensory nerves, and are a key entry point to our pleasure pathways. But we mostly use them for navigating our day-to-day routines, so they become desensitized. The same desensitization can occur with all parts of our bodies, particularly when we fall into habitual ways of receiving pleasure from ourselves or others. 
Escape your daily regimes, develop new neural pathways to receiving pleasure, and create dynamic seductive intimacy in your life by listening to the gentle ways your body communicates.  
With this practice, you learn to:
Set up a sensual space

Awaken and invite more sensation into your body
Slow down and receive nurturing self touch
Learn how you like to be touched, where and exactly the pressure, speed, etc.

Now that you know, you can more easily articulate this to a lover, and get the touch you've been craving. 
Expand your pleasure potential for self touch or with a partner
When first starting out, I suggest Pleasure Mapping as a self exploration tool. Once you're familiar with what you like, what you don't like and the general way your body communicates, it can then be a really powerful way to expand your pleasure potential with a partner. The simple and self-loving act of listening to your body will help you break restrictive patterns and habits of limiting beliefs so you can get the sex you want and be in your power during sexual experiences. 
Come join an intimate space on a virtual exploration of the senses. Pleasure mapping will help you learn how to listen to your body, access pleasure and find new ways to get your needs met, even in times of uncertainty and stress. You will gain insight and tools to deepen your connection to pleasure and how to ask for what you want. Take your self-care routine to the next level with a relaxing, sensual and nourishing exploration of who you are through your senses.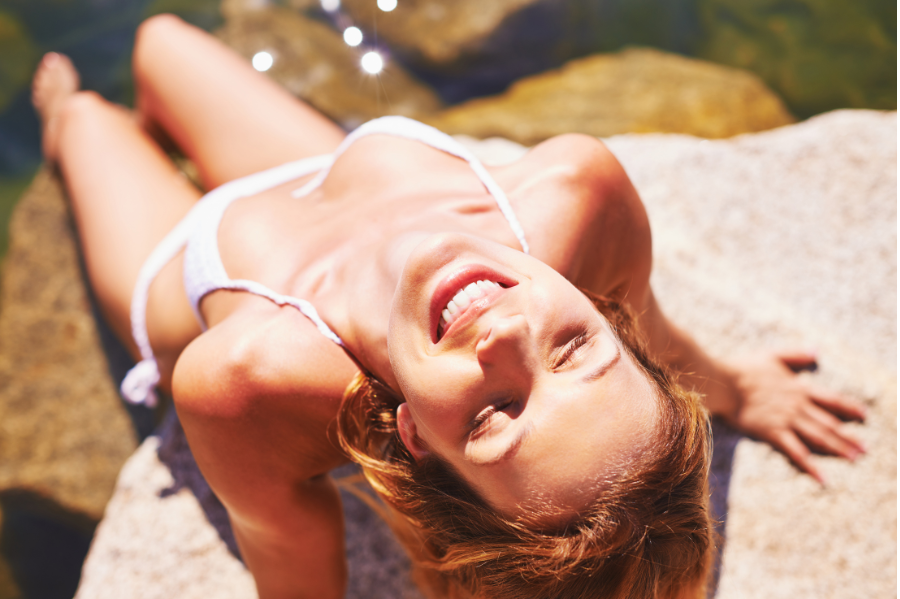 How to Begin Mapping for Pleasure at Home...
First, begin by finding a quiet and comfortable place where you can sit without distraction. Give yourself 30 to 45 minutes to complete the practice. Put your phone on airplane mode, have a glass of water or something yummy to drink, have some pillows or blankets nearby that make you feel good. Dim the Lights, light a candle. You are setting the mood for yourself. We often forget to take the time to do this when it's self time, yet this is the most important time, setting your space up so you are not destined for distractions or end up desiring more comfort then is available. 
Now that you are set up, begin by taking a deep full body breath, and just noticing the sensations in your body, your skin, the temperature of the air, the smells around you, the lights, just letting your thoughts, expectations, judgements, and curiosites come, noticing them and letting them go. Pleasure mapping is almost like a meditation, one that includes touch and an invocation of the senses. Adjust your seat as needed and ground into the earth. 
Now that you have fully arrived.. Press play in the audio file below and follow along. 
After the audio has completed, take the rest of the time to continue working with the rest of the body and genitals in the same way. Remember there is not a goal of climax here, but if you want to take it there, go for it! 
Give yourself 5 to 10 minutes at the end to integrate what you just experienced. Feel it in your body and just rest. Then, take a few notes to write what you noticed. Did you find anything new in your body that you liked? Numb spots? Ways of touch that were an absolute no? Spots you would like to revisit?
I suggest doing this practice at least once a month by yourself, then with a partner. The possibilities are endless and it opens so much availability to communicate your desires clearly and in a yummy way, all while learning more about your partner and self and deepening intimacy by keeping things playful and full of sensual curiosity. 
Guest Blogger,
Simone Farschi
FREE: Vulva Mapping Workbook
Simone is a Sex and Intimacy Coach, Sexological Bodyworker, and public speaker. She is featured EPIX TV series Sex Life and in NYC Journal as 2022 best coaches. Her mission is to elevate relationships, demystify pleasure, and empower people in their sexuality. Simone began this work because she experienced a huge gap in the education available to women regarding awareness of their bodies and fulfilling their sexual needs without shame or preconceived ideas. She is a Certified Life Coach, trained as a Doula, Somatica Practitioner, Sexological Bodyworker, Peristeam Hydrotheripst, and Bodysex Facilitator.

Simone offers a safe and actively responsive style of coaching unique to other methods that provides her clients with a deeper understanding of the blocks that keep them from living a truly fulfilled life. This is different from traditional talk therapy as it incorporates guided exercises and practice to both heal and progress rapidly.

Simone is the founder of The Pleasure Plus, an online community that brings women together to learn how to have fulfilling and emotionally intelligent relationships, be empowered and secure in their bodies, be authentically themselves, gain sexual agency, trust their choices, and communicate desires— becoming more magnetic, radiant, and fulfilled in all aspects of their lives.
She offers private sessions, year-long mentorship, online courses, and retreats.