Surrogacy makes parenthood possible for many, but the process to get there can be difficult to navigate. If you're reading this blog, you're probably already aware that growing a family through assisted reproductive technology comes with at least a few challenges: one of which is finding the right fertility providers for you.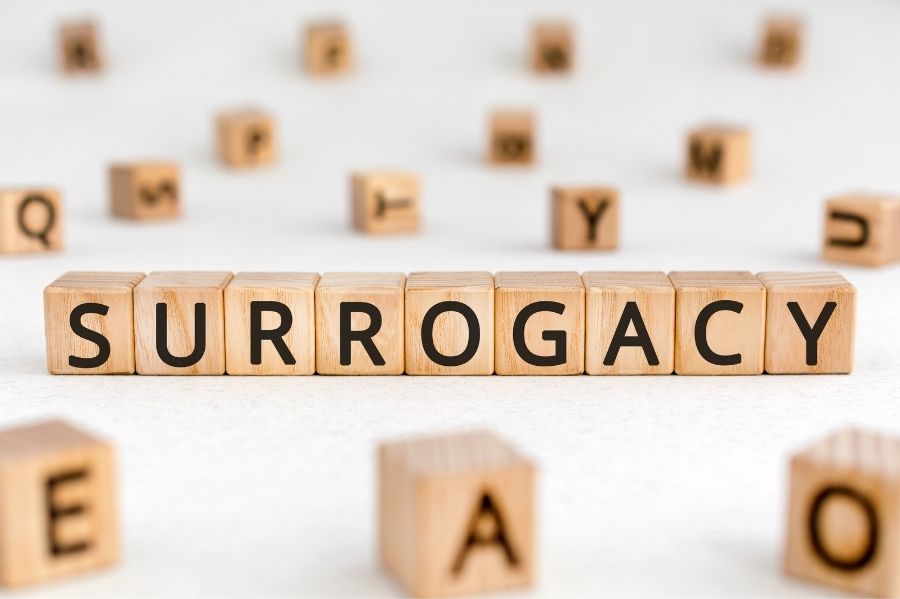 Written by Guest Blogger: Eran Amir of GoStork.
Four years ago, I was in this exact situation. My personal journey included surrogacy, egg donation (including 4 agencies) and IVF, and today I'm a proud father to my amazing, almost 3 year old Ariel. As you can imagine, this path to parenthood wasn't at all straightforward. Researching my options, finding an egg donor and choosing my other providers was a long and inefficient process, with many stressful and confusing moments along the way. I couldn't be more grateful though as this all resulted in Ariel, and it inspired me to create GoStork: the first fertility marketplace where intended parents can easily find, compare and connect with top fertility providers. As they say, the rest is history – but here's the quick version…
My Surrogacy Story
I always wanted to be a father. However, I was completely naive at the beginning – I didn't have friends or family who had gone through surrogacy. I spent weeks researching, completely losing track of the countless hours, weeding through many different websites, and making a ton of phone calls, back and forth emails, etc. just to get basic information (such as all of the costs involved). The fertility industry is an amazing ecosystem of providers that helps so many, but I found it to also be scattered with no central source of structured information, very little transparency and no simple way to compare options 'apples to apples'. I also found it very difficult to find an egg donor – I had specific criteria that I was looking for and each agency has a limited database so it took several tries at various agencies to find 'the one'. I've now learned this is a common experience for many other intended parents – so if you're going through it as well, I can relate.
Eventually, I found a well established, full-service surrogacy agency with a strong track record, great reviews, and a team I could trust. Three months later, I matched with a wonderful gestational carrier. Everything then really fell into place in June of 2018 when Ariel came along. Despite all the difficulties at the beginning, I've been so grateful for my journey.
My surrogacy journey inspired me to create GoStork…
It often takes something deeply affecting your life to realize that you can be of help to many others on a similar path. So I left my career – after 20 years in technology – to build a marketplace that brings transparency to the fertility industry and simplifies the first steps in the family building journey – through innovative tools and an easy-to-use, 100% free platform.
It has been a labor of love (some days I'll admit were more labor than love) but in mid 2020, we launched GoStork. We are now the only fertility marketplace where you can search over 50 top surrogacy agencies, filter by your needs/preferences, compare options side-by-side and instantly message them or book appointments directly on their calendars. Each agency profile includes information on journey cost, number of babies born, the year the agency was founded, how long it takes to match with a gestational carrier, average length of journey, number of families per coordinator, ratings and reviews from other intended parents, and much more. 
We also make it so much easier for intended parents to find their perfect egg donor. At over 10,000 egg donors from various different agencies all in one place, we're the largest free online database! You can search and filter by an egg donor's appearance, education, whether they're a previous donor or have proven fertility, race, ethnicity, religion, location, medical history, even blood group. For both surrogacy agencies and egg donors, we list all costs upfront (transparency you won't find anywhere else), helping intended parents save time and money while making more informed decisions with less stress. 
A Few Final Thoughts…
GoStork is what I would have wanted when I was lost at the beginning of my search. I named Ariel as my co-founder and needless to say, she is just as thrilled as I am that we're supporting so many more intended parents as well as the rest of the fertility industry along the way.  We're also thrilled to have met so many amazing people through GoStork (including Coach Kela of course!), who offer much needed support in various different ways to those struggling with infertility.
Guest Blogger,
Eran Amir
About Eran Amir: With more than 20 years of experience, Eran Amir has worked as both a software development and product management executive in Israel and the Greater New York Area. The development of GoStork combines his professional skill set with a personal mission. After undergoing a long, difficult, and costly process to expand his family via surrogacy and egg donation, Amir vowed to help other intended parents avoid the complexity and confusion he experienced. His passion led to the creation of GoStork, which proudly names Amir's two-year-old daughter as its co-founder.