It's that time of year again. My favorite time of year. The holidays are starting. All the family time, getting fun presents, eating yummy food, and simply relaxing and reflecting on the past year.
It is all so wonderful but what if you are in the mist of your fertility journey. You're trying so hard to have a baby. You are following all the rules, no sugar, no processed food, trying to get 8 hours of sleep, doing everything you can not to stress AND now the holidays are here when all of those things go out the window.
It can be so frustrating. I remember when I was going through my journey and I knew my doctor had told me to try not to eat sugar but just one cookie wouldn't hurt right. I knew I was supposed to be managing my stress, but black Friday shopping is SO fun and I had to find the most amazing present for my husband even if my anxiety would be through the roof in that crowded mall.
I feel you; I was you, and I am here to tell you there is a way you can enjoy your holidays AND stay committed to your fertility journey and getting pregnant naturally.
Keep reading to see my 7 tips for enjoying your holidays and keeping your body in an optimal state for conception so that you don't jeopardize all the progress you have been making over this last year. You are almost there. A pregnancy and healthy baby are within your reach.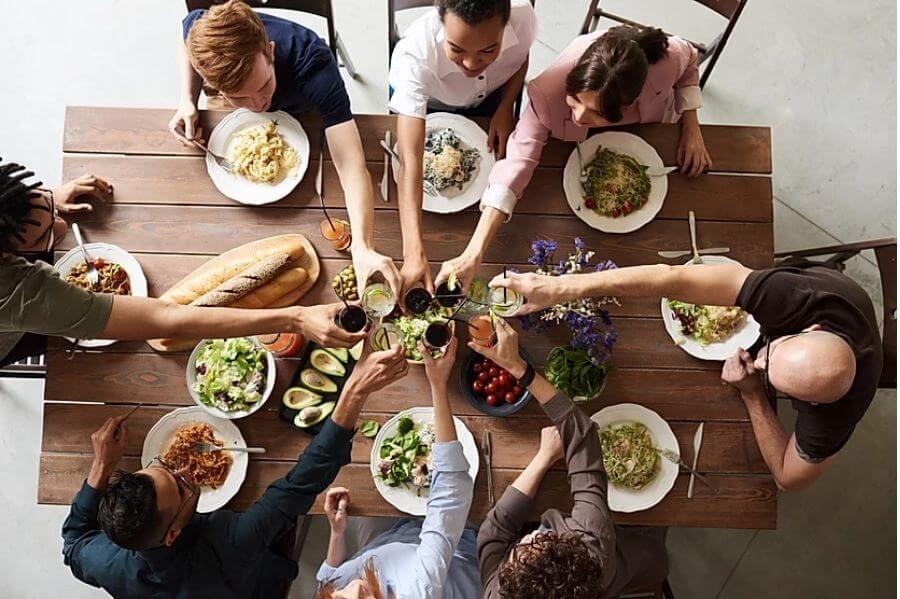 1. Have a plan.
Having a plan will keep you from overeating when a "hangry" moment strikes. Are you going to be at the mall for hours shopping or at a holiday party with only unhealthy food options? Being mindful of where you will be each day, what events you have planned and plan for the food choices you will make will be the difference between staying on track or not.
Some of my favorite on-the-go snacks are:
Clean protein bars such as Epic or RX bars

Packages of nuts

Package of nut butter and a piece of fruit

Healthy trail mix- nuts, dried fruit, seeds, dark chocolate chips
2. Have a healthy breakfast.
Setting yourself up with a healthy breakfast will help set the rest of the day and get your metabolism rocking that way you won't show up to the event or to the mall and be famished. Your body will be nourished and satisfied. Then you can have a modest amount of whatever is being served and won't feel the need to overindulge.
My favorite healthy breakfasts are-
Green smoothie

Scrambled eggs and whole grain or gluten-free toast

Chia seed pudding topped with cranberries, walnuts and banana

Gluten-free oatmeal with 1 tbsp collagen peptides. Top with nuts, seeds, dried fruit.
3. Decide.
What is one food you love? Your grandma's sweet potato casserole, your aunt's famous chocolate chip cookies or your brother in laws to die for carrot cake (ok that last one was for me). Whatever your absolute favorite thing is allow yourself one small piece of it and really enjoy that one piece and that one thing. If the rest of your plate is fairly clean, then having that one small indulgence won't wreck your entire week or stop your fertility progress.
4. Plan to get physical.
When trying to conceive, movement is so important. Your body craves movement. During the holidays it seems everything revolves around food however what if we made food and holiday gatherings revolve around a physical event. In my family we try to do some type of exercise around each holiday whether that is a turkey trot 5K on Thanksgiving Day or a back-yard game of football. Whatever your favorite way to move is, incorporate that into your holiday. Let's get your blood pumping and spend time with our family being active. Not to mention it's really fun to beat uncle john at the race or to catch the winning ball from dad.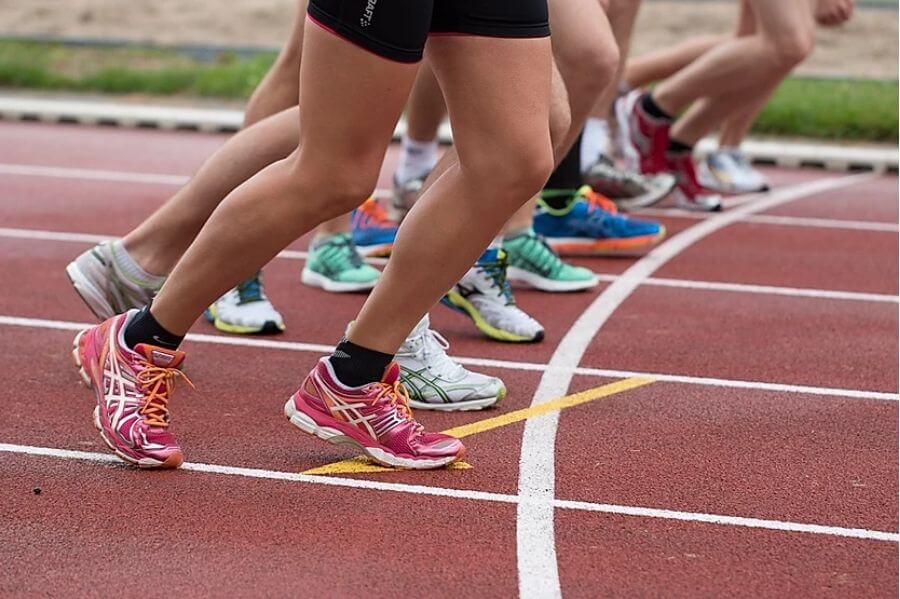 5. Avoid sugary drinks and alcohol
During the holidays it is REALLY easy to overindulge. It seems like every party or gathering has some sort of alcohol or festive holiday drink. As we know, alcohol and sugar can wreak havoc on your body and your fertility. Making water your main drink during the holidays and all the time for that matter is super important. Water helps to lubricate all your organs, muscles and cells and keeps everything running smoothly. It also helps to flush out your blood sugar and keeps you off the blood sugar roller coaster which will help with cravings and hunger in general.
Try to drink .67 x your body weight in water every day to keep hydrated and everything running smoothly.
6. Boost your immune system.
Eat a variety of colorful vegetables and a little fruit. This is one of the best ways to boost your immune system. Go heavy on green and orange veggies as they are high in vitamin C and K as well as antioxidants which are vital to staying healthy at the holidays and keeping your fertility intact. Eating a handful of nuts and seeds daily is also a great way to fight illness as they contain immune-boosting minerals such as zinc and selenium.
7. Make time for self-care.
During the hustle and bustle of the holiday season it is really easy to put ourselves on the back burner which is the exact opposite of what you should be doing if you are trying to get pregnant. Taking time for yourself during the holiday season will help strengthen your emotional and mental health and keep your fertility healthy. Whether you have a million and one things to do or you just think you do taking time for self-care is vital.
Take a walk in nature. If it isn't too cold, do this barefoot which will ground you allowing your body to make all those feel-good chemicals.

Go to a spa- gift yourself a massage, mani/pedi or facial.

Take a yoga class or meditate. This will get your blood flowing and clear your mind.
Enjoying your holiday without jeopardizing your fertility and all the progress you have been making is doable. Just follow these simple suggestions and remember this is only a few months this year and before you know it, it will be January and you can continue on your fertility journey and your quest of being pregnant and having a healthy baby.
Love and Health,
Coach Kela
If you want to learn more about how working with a coach can help you navigate your holiday season and help you to get pregnant despite this season, visit my website and learn how you can work with me. www.hormonepuzzle.com