Do you know that tomato is a very healthy vegetable for both men and women who are trying to conceive? Eating tomatoes daily when trying to conceive is one of the best things you can do. Not just for you but also for your partner.
Tomato is very rich in lycopene.  Lycopene found in tomatoes can increase sperm count by about 70 percent; it also improves sperm motility and reduce the number of abnormal sperms. This can help to increase male's fertility tremendously.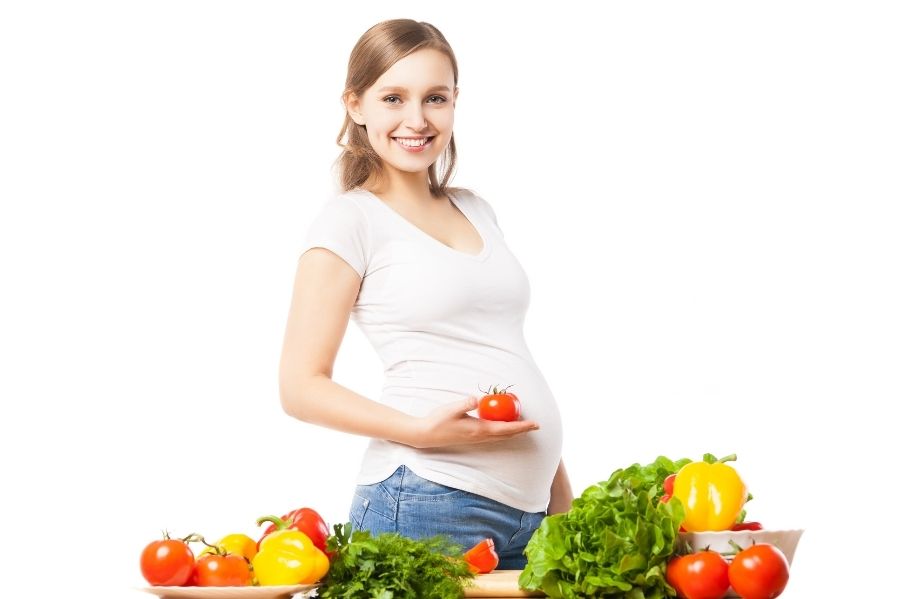 For women, lycopene in tomato may be able to prevent the formation of endometriosis, which is an important cause of infertility in many women around the world.
Moreover, tomato has a high content of folic acid and folic acid can help prevent birth defect in babies.
One tomato can provide about 40% of daily vitamin C requirement. Vitamin C can help to boost both men and women's immune system and is an important vitamin in boosting fertility.
All this could mean higher chance of conception for couples who are trying to conceive.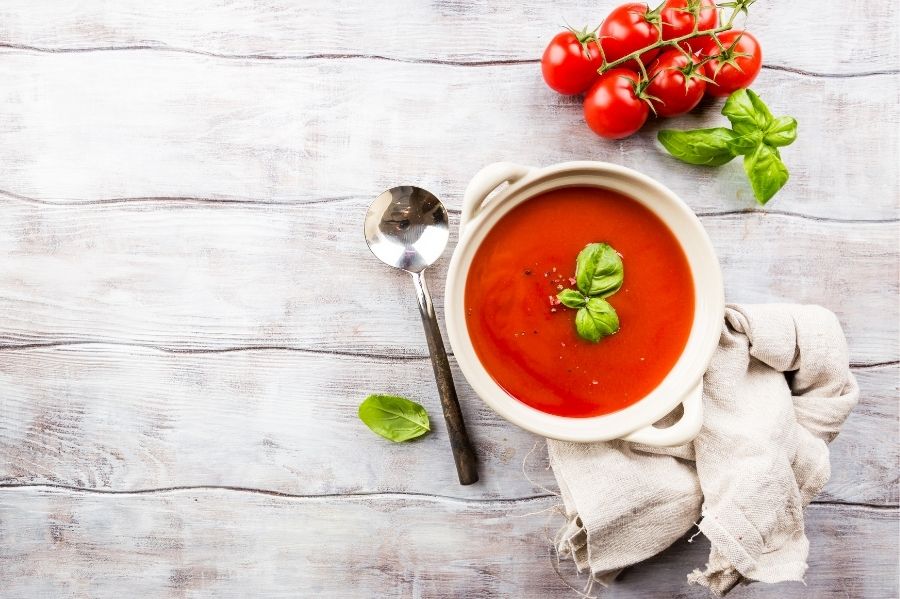 Fertility Boosting Tomato Soup
Try my favorite fertility boosting tomato soup recipe, one of the hardiest and yummiest soups I have ever made.
Ingredients:
2 Tbsp oil or cooking fat of choice

1 large onion, peeled and chopped
4 garlic cloves, peeled and chopped
1 can (28oz) crushed, diced and whole peeled tomatoes
1 ½ cups chicken or veggie stock
1 cup unsweetened coconut milk
2 Tbsp minced fresh basil, plus 1 Tbsp for garnish
1 Tbsp tomato paste
1 Tbsp balsamic vinegar
Instruction:
In a large Dutch oven or soup pot that is already hot, heat the oil over medium heat. Add the onions, and saute' until just about translucent about 4 minutes. Stir in the garlic and saute' for 1 minute more.

Mix in the remaining ingredients, and simmer for 5 to 10 minutes to allow the flavors to melt together then pour in crockpot and cook in the crockpot for 3 hours on low..

Carefully pour a cup or two of the soup mixture into a blender (until it is only half full) and puree until smooth. Remove to a separate soup pot or container, and repeat with the remaining soup mixture, working in batches.

Alternatively, you can use an immersion blender to puree the soup mixture. Serve hot, topped with some minced basil for garnish.
If you want to increase your chances of conceiving and boost your fertility with more yummy fertility recipes make sure you grab a copy of my cookbook, The complete hormone puzzle cookbook. This cookbook has over 50 recipes made with real food ingredients that are intentionally designed to boost your fertility. These are the same recipes I used to create not 1 but 2 healthy babies and I can't wait for them to do the same for you.
Order a copy of my cookbook here.
Want to chat further about the programs we offer and see which one is right for you.  Book a call with me here – www.hormonepuzzlesociety.com/discovery-calls.  
Get your hormones tested and create a plan of action for fertility and overall hormonal health.  
Learn the Hormone P.U.Z.Z.L.E Method to help you GET PREGNANT, STAY PREGNANT and ELIMINATE HORMONAL SYMPTOMS.  
Learn how to cycle sync for optimized fertility, hormones and health.   
To learn which program is right for you book a call HERE or visit our website HERE.  
Love and health, 
Coach Kela