One of my favorite holidays is Thanksgiving. I love being with my family and friends, eating all the yummy food, the holiday shows (hello Macy's Thanksgiving Day Parade) and just relaxing away from all the craziness of the work week.
What I don't love is all the unhealthy food. Sure it's a holiday you are supposed to eat unhealthy food but at what cost?
Did you know the average person gains 10-15 lbs. between Halloween and New Years? Ummmmm no thank you! I am not willing to jeopardize my health for a few hours of bliss.
Eating food that could jeopardize your health is not only bad for your waistline but makes you feel terrible. Eating a diet high in sugar and carbs (which is what most thanksgiving day meals are loaded with) causes your body to go on a blood sugar roller coaster. It is releasing insulin and cortisol and immediately crashes once the high is over. It also leaves you searching for more to obtain the high so you will continue to eat more and more.
Ever wonder why you are hungry 2 hours after a huge Thanksgiving day meal? Your blood sugar is thrown off. In order to regain that high and give you energy the body starts searching for more sugar or carbs. It's a roller coaster and a never ending cycle.
So how do you break this cycle? How do you enjoy the holidays and keep your health and weight in check… I have spent many years re-creating my favorite recipes and I am so excited to share them with you. These recipes are easy to prepare, delicious and will have you reaching for more (and you can).
My favorite Thanksgiving recipes.
Lots of Herbs Roasted Turkey with Garlic Butter

[Main Course]
Ingredients:
1 12-14 pound whole turkey, giblets + neck removed, rinsed + patted dry

6 fresh sage leaves, divided
5 fresh thyme sprigs, divide
2 sprigs fresh rosemary
3 medium organic onions, cut into wedges
5 medium organic carrots, cut into 2-inch pieces
4 organic celery ribs, cut into 2-inch pieces
1 organic lemon, halved
4 cups low-sodium chicken broth or homemade chicken bone broth
Garlic Herb Butter:
¾ cup unsalted grass-fed butter, at room temperature

1-½ Tablespoons chopped fresh rosemary
1-½ Tablespoons chopped fresh sage
1-½ Tablespoons chopped fresh thyme leaves
1 Tablespoon chopped fresh parsley
5 cloves garlic minced
2-3 teaspoons Himalayan sea salt
1 teaspoon black pepper
Instructions:
Thaw turkey (if using frozen):

Allow 2 to 3 days for it to fully defrost in the refrigerator. Remove giblets & neck, rinse & pat dry.
Make the garlic herb butter: In a medium bowl, combine butter, rosemary, sage, thyme, parsley, garlic, salt, and black pepper. Stir together until smooth and combined.
Prep the outside of the turkey: Carefully loosen the skin from the turkey breast with your hands lifting and separating the meat. Do the same for the neck as well as the thighs and legs. Gently rub half of the butter under the skin using your hands and fingers and place 3 sage leaves and 2 thyme sprigs under the skin. Tie the legs together and tuck the wings underneath the turkey, using small skewers to secure, if necessary.
Prepare the inside of the turkey: Place 1/3 of the onions, celery, carrots, 2 sage leaves, 2 thyme sprigs, 1 rosemary sprigs and lemon halves inside the cavity of the turkey. Place turkey, breast side up in a large roasting pan. Melt the remaining butter in the microwave and brush an even layer over the skin of the turkey. Arrange remaining carrots, celery and herbs in the pan around the turkey. Pour chicken broth in the bottom of the roasting pan (will be using liquid to baste turkey).
Cook the turkey: Preheat oven to 425°F and position rack in lower third of the oven. Once the oven is ready, place the roasting pan with the turkey into the oven and cook for 45 minutes uncovered. After 45 minutes, reduce the oven temperature to 350°F and continue to roast until a meat thermometer (inserted deep into the thigh but away from the bone) reads 180°F and juices in the thigh run clear when pierced with a fork, about 2 to 2.5 hours (or longer depending on your oven and size of your turkey), basting with pan broth & drippings every 30 minutes.
Tent with foil the last 30 minutes of cooking: Cover loosely with foil during the last 30 minutes of cooking or if turkey browns too quickly. Once the turkey is done, remove pan from oven. Carefully transfer turkey from the pan onto a baking sheet and allow to rest for 15 minutes before carving. Strain and reserve pan juices for gravy, if desired, and discard vegetables.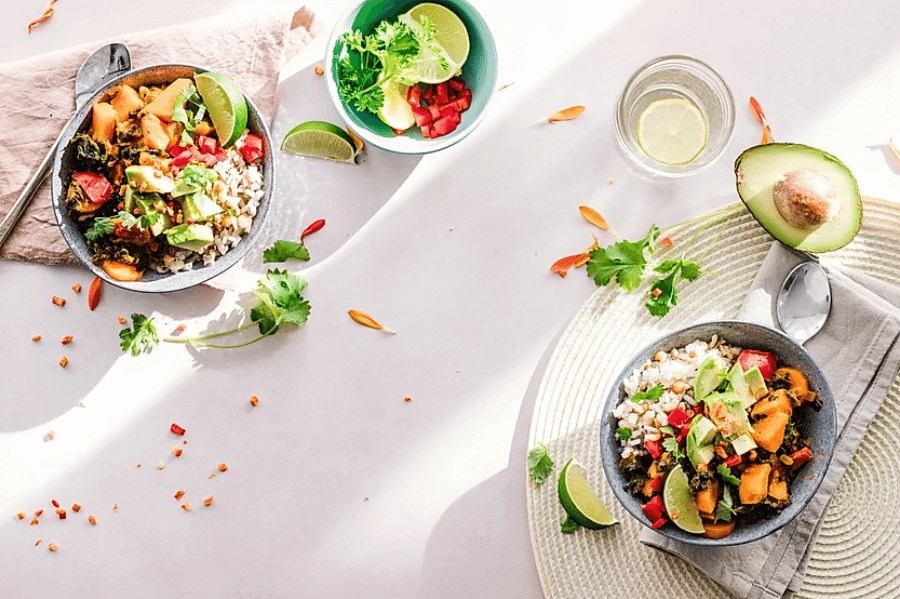 Butternut Squash Salad [Side Dish]
Ingredients:
Roasted Brussels Sprouts:

3 cups Brussels sprouts ends trimmed, yellow leaves removed
3 tablespoons olive oil
¼ teaspoon Salt to taste
Roasted Butternut Squash:
1 ½ lb butternut squash peeled, seeded, and cubed into 1-inch cubes (Yields about 4 cups of uncooked cubed butternut squash)

2 tablespoons olive oil
3 tablespoons pure maple syrup
½ teaspoon ground cinnamon
½ teaspoon ground ginger
1 tbsp brown sugar
 Other Ingredients:
2 cups pecan halves, pumpkin seeds or walnuts

1 cup dried cranberries
2-4 tablespoons pure maple syrup optional
Instructions:
Combine all ingredients in a bowl, stir, enjoy!
Ingredients:
1 cup organic coconut oil

¾ cup raw honey
cup all-natural raw cacao
Instructions:
Melt coconut oil.

Put melted oil, honey and cocoa powder in a blender; blend on high.
Pour into wax paper lined pan (I use a 9×5 inch loaf pan and it's a perfect size).
Chill in fridge or freezer
Once firm, cut and serve.
Store in the fridge.
Additions– Add vanilla, coffee beans, 2-3 drops peppermint extract, orange zest, nuts, " tsp. sea salt…. really, the options are endless!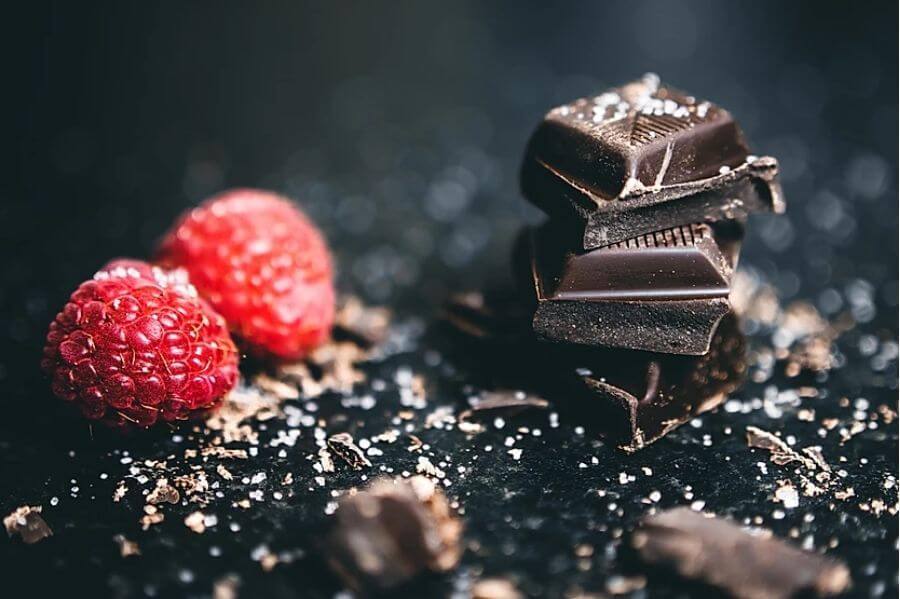 As you can see there are endless possibilities when creating a healthy and delicious holiday meal. One that will leave you feeling satisfied and with tons of energy. If you want more delicious recipes like these check out my books on Amazon. The complete hormone puzzle cookbook (https://www.amazon.com/dp/1686847068) and the hormone puzzle method- solving infertility. Both of these books are filled with delicious and nutritious recipes that you will love. Grab your copies today.
Love and Health,
Coach Kela