It's National Infertility Awareness Week (NIAW), which began in 1989 with the aim to increase public knowledge about infertility. It's mission is to promote discussion about fertility to reduce stigma and help those with infertility to find where they can get support as well as help those at risk for infertility to learn how they can prevent it.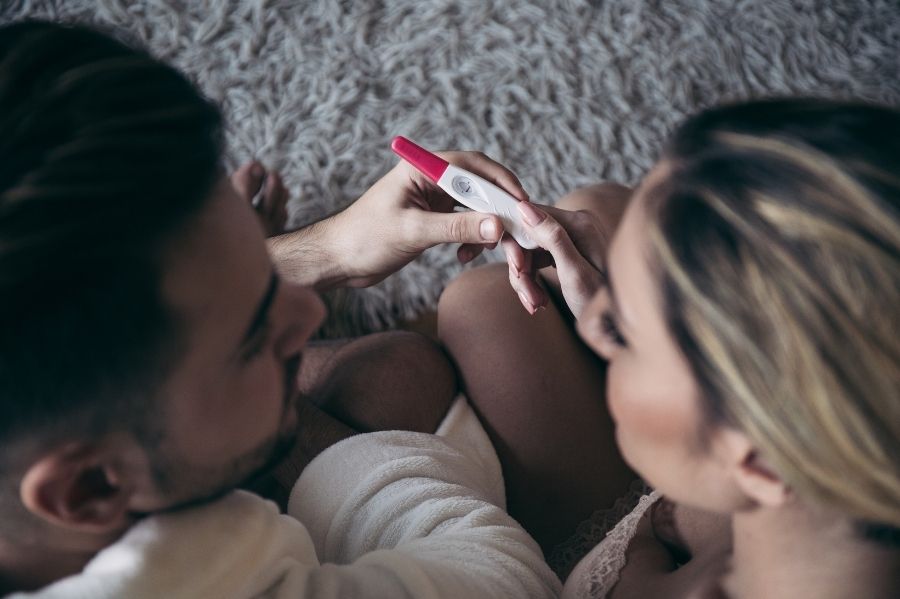 With that in mind, here are 5 things about National Infertility Awareness Week and why infertility awareness matters.
If you are struggling with getting pregnant. you know that infertility can be a very personal subject. There can be a feel of shame or guilt and people are conditioned to keep their problems to themselves. NIAW aims to encourage us to share our struggles with others making the load lighten just a bit.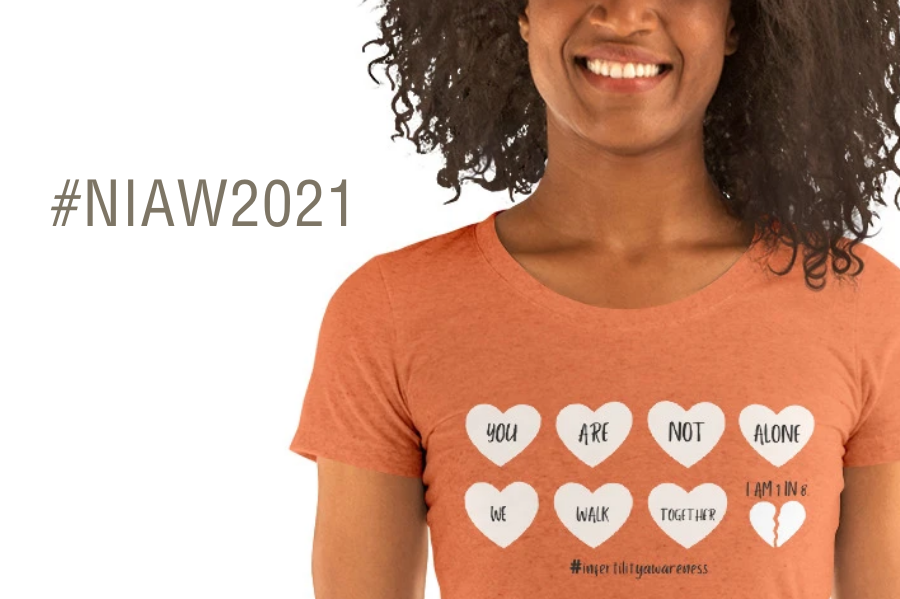 1. Not Everyone Knows What Infertility Really Is About
Although most people have heard about infertility and that it means someone is struggling to conceive and carry a child. Not many know what that word actually means because infertility is not a catch-all term to describe general difficulty getting pregnant. There are certain factors that are involved in an infertility diagnosis. 
According to the American Society for Reproductive Medicine (ASRM) infertility is  "the result of a disease or disorder of the male or female reproductive tract which prevents the conception of a child or the ability to carry a pregnancy to delivery."  And In order for the diagnosis of infertility to be made, a couple has to be unable to get pregnant after one year of having regular, unprotected sex which is unable to cut down to 6 months if the woman is over 35 years old.
2. It's More Common than what People Think
Infertility is a very common problem. Although not all couples who are struggling with fertility are open to talk about it. Infertility awareness is important for this reason alone. People should not feel like they need to keep their infertility struggles a secret. Being able to be open about it can be extremely helpful for many people. It gives comfort for most people to know that they are not alone and that many people share their struggles.
3. Infertility can also be Male Factor Related.
Some people think that when a couple struggles with fertility issues, it is the woman who must be the infertile one pinning the guilt and shame onto women who are already going through a physically and emotionally trying experience. Studies show a 1/3 of all infertility cases are male factor related.
4.
Anyone Can Face Fertility Struggles
Infertility does not discriminate against people. Anyone from all ethnicities, religions, and economic statuses can struggle with fertility problems. Because nobody is immune to this. 
Fertility awareness enables people to realize that they or someone they are close to could face that struggle.
5.
Infertility Awareness Can Remove The Shame about fertility problems.
Infertility awareness is a critical part of normalizing conversation about fertility problems. The more people there are that know the facts about infertility, the better it is for everyone. 
More awareness + more information + more options = better decisions and a happier, healthier TTC Women/Couple
Let's start the "fertility talk" today!
Love and Health,
Coach Kela
ABOUT COACH KELA:
Coach Kela is a Holistic- Integrative Fertility and Hormone Expert and  the CEO and program director of a company she created called the Hormone Puzzle Society, which is a women's health hub for fertility, hormones and the business of coaching.
After personally battling infertility, she was finally able to conceive by implementing her  Hormone P.U.Z.Z.L.E method (plus cycle optimizing) that takes a holistic approach to readying the body for pregnancy from the inside out. Since then it has been her mission to help other women who are struggling with infertility and hormone imbalance to get pregnant and eliminate hormonal symptoms.
With over 20 years of experience as a professional fitness trainer and wellness educator, Coach Kela has created 4 courses and published multiple books on fertility, hormones, and total body wellness. Her recent book The Hormone Puzzle Method: Solving Infertility Workbook contains the complete content from her online course plus over 100 sensational recipes.
Visit www.hormonepuzzlesociety.com for a free fertility meal plan, cycle optimizing guide and lots of recipes, plus amazing programs, products, merchandise to support your fertility journey.
You can also join The Hormone P.U.Z.Z.L.E Club to get exclusive access to fertility resources from experts who understand exactly what you're going through to help you balance your hormones and get pregnant.
Listen to The  The Hormone P.U.Z.Z.L.E Podcast for more fertility tips on how you can get pregnant.