Has the recent pandemic thrown your money and finances into a downward spiral? and now you're panicking about how to finance your next IVF or IUI cycle?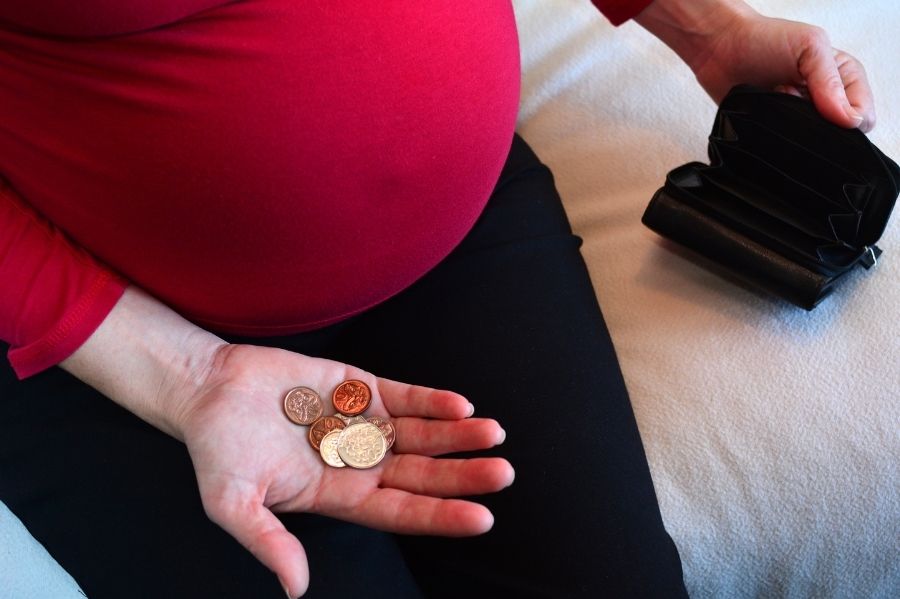 Written by: Devon Baeza – The Fertility Finance Coach and creator of The Fertile Money Club.
You also might have lost your job while worrying that your biological clock is ticking louder than ever, and angry at the same time that those who have powers don't view fertility with enough urgency and importance. So many people's lives were thrown into chaos and to have this added layer of complication into your fertility journey can be quite overwhelming leaving you feeling stressed to the max while trying to figure out how you can fund your fertility journey. 
I recommend spending about 10% of your time thinking about the problem. Talk about how awful and unfair it is to struggle to conceive and how costly it can be. You can also scream or cry or whatever feeling that surface…let them all come up and let them pass through.
Use the other 90% of your time, energy and attention to "What am I going to do about it?"
Don't be too stressed and never lose hope. It is possible to get your fertility finances in order.
Here are top 3 tips to save more and stress less while continuing your fertility journey.
1: Create a Baby Making Budget
If you've been meaning to organize your finances or create a budget, but haven't found the time…ta-dah! Now is the perfect time to do it. The truth is, with today's money apps, you can do so much and if you don't know where your money is going…it's because you don't want to know, which could signal a major money block.
If you've been procrastinating on making and having a budget, it doesn't mean that you are lazy. It could be because you believe that getting a hold of your finances is overwhelming. When the idea of starting feels insurmountable, we choose to stay stagnant. In my clients ( women looking to make, save, and manifest money to fund their future family), I find that fertility money issues are never about money. 
What should you do if you're feeling overwhelmed? A good solution is always to break down what you need to do into bite-sized pieces. Write out the steps for each piece and ONLY focus on the next step, and forget the rest. 
If you are new to budgeting, the first step might be to download an app that will show all your accounts in one location and automatically categorize your transactions. (My personal favorite is the Mint app.) 
The next step would be to review 3 months of transactions. This part is enlightening and it is basically easy to see what categories need some work. (online shopping anyone??)
Then look for areas that will be easy to cut right now i.e. eating out.
Next, write up a new 6 month Baby Making Budget. Not only will it help you get clear on exactly how much you should have leftover every month to put towards your goal and it will also help you feel in control!
2: Compare Costs
Don't make a decision based on cost alone. You should also take into consideration how you feel talking to the Dr.? Also, take note of what you like about their approach? Did they take the time to really listen to you and let you ask all the questions that you have? It's also important to trust your gut feeling when it comes to choosing which clinic is right for you.
If your meds aren't covered by insurance OR if they are covered but using the insurance coverage will count against your lifetime fertility benefits max…then paying out of pocket is a must.
Check out online pharmacies like freedomfertility.com or IVFmeds.com to check prices yourself. Don't forget your local pharmacies as well! GoodRx.com will compare costs for you. Another cost-effective option that you can explore is to consider ordering medication from overseas. For instance, Israel is known to have stringent medical standards and identical medications that you can get for much much less. Double-check with your clinic to see what their stance is on ordering meds abroad though, some won't participate.
3: Get Clear to get out of Fear
Keep in mind that making money decisions from a place of fear is always a bad idea. When traumatic events happen in your own life, it's a natural response to be afraid. Being afraid that there won't be enough time, that you won't have enough money, or that you can't mentally handle one more piece of bad news. If you ONLY focus on budgeting, it can keep you in a scarcity mindset that thrives on fear. 
The solution is to get clear on your saving goals for your fertility, and you should have a way to track it daily.
A visual savings tool is one of the best ways to do this. It rewires the way you think about saving money and shifts your money mindset from fear to excitement! 
Psychologically it gives you a quick "win" every time you color in your progress, which helps your brain associate saving money with feeling good. From a law of attraction standpoint i.e. manifesting, it works because you are saying to the Universe "This is the exact amount of money I need by this date. I won't be stopping until I achieve it. Let's co-create this reality!"
Make sure to put your visual savings tool in a place where you can see it multiple times a day. Mine is always on my fridge…
If you don't already have a visual savings tool, you can download mine for FREE here.
It's so easy to feel lonely, hopeless, and even frustrated about your fertility journey. I get it. But the truth is, there is so much you can do to make a difference and to change your relationship with money to benefit your future family forever.
Remember that we are not alone. We are all in this together, rooting for each other, and figuring out how to come out the other side stronger than ever. 
Guest Blogger,
Devon Baeza
Devon Baeza is The Fertility Finance Coach and creator of The Fertile Money Club. She combines her degrees in Finance, Investments, and Master Life Coach training with her years of fertility treatment to help women make, save, and manifest money. A self-proclaimed 'money mindset nerd' and lover of spending psychology, her mission is to make sure money doesn't stop anyone from motherhood. She believes that the challenges infertility presents are the perfect time to deal with money blocks once and for all, to not only help women create their future families fast but to change their financial legacy for life.